17 results
I am the Gaming wiki team lead. Feel free to leave messages on my talk page.

Pcj - Wiki Representative I am a Fandom wiki representative. Please comment on my profile or on my talk page.

You can contact me specifically via my talk page (discussion link above), and if you want to contact me privately, you may email me. I have a lot of experience with wikicode, including a number

Game widow's bot account. Please leave any comments or questions on her talk page.

Hi! I'm Nic and I'm a member of the Curse Wiki Team, if you have any questions feel free to ask.

Hi, I'm TheSatanicSanta. You can contact me via my talk page.

Tagaziel is a Polish wiki manager. Works on wikis. That includes: Creating skin and maintaining them, creating, maintaining, and expanding content, promotion, and so on and so forth. Gutting the games and poking through the

smokie Name Ben Alias smokie Position Wiki Director Location Huntsville, AL, USA Website About Me Hello! My name is Ben, better known as "smokie" in the gaming world. I have been playing video games for

I am a Wiki Representative for various Fandom and Gamepedia wikis and I also work with the SOAP team to help deal with spam and vandalism problems. If you're trying to contact me, Message

Hi. I am a Wiki Manager for Gamepedia. Feel free to ask me any questions or report vandalism. I speak English. Je parle Français.

I am the Product Manager for Gamepedia. If have any questions or need help on a wiki, feel free to leave a message here or on my talk page.

Hello! I'm a wiki manager for Gamepedia. I am no longer a wiki manager, but if you need help with one of my old wikis you are more than welcome to leave me a

Beep Boop, I am best robot.

Hi, I'm a member of the Content Team.

CrsBenjamin Marketing& Business Manager for Gamepedia.com We're here to help! "You can learn more about a person in an hour of play than you can from a lifetime of conversation" -Plato About Me

Alianin's bot account.
Related Community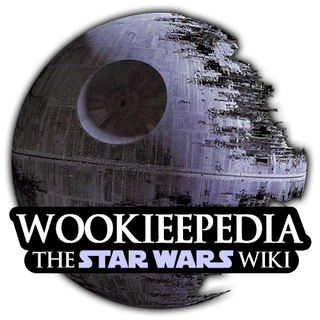 movies
100K
Pages

100K
Images

1
Video
Wookieepedia is a wiki-based online encyclopedia that contains detailed information about the Star Wars universe, including movies, books, video games, characters, locations, technology, weapons, vehicles, and everything in between. Founded in 2005, Wookieepedia has over 175,000 articles, covering everything from the…
View More Wikis